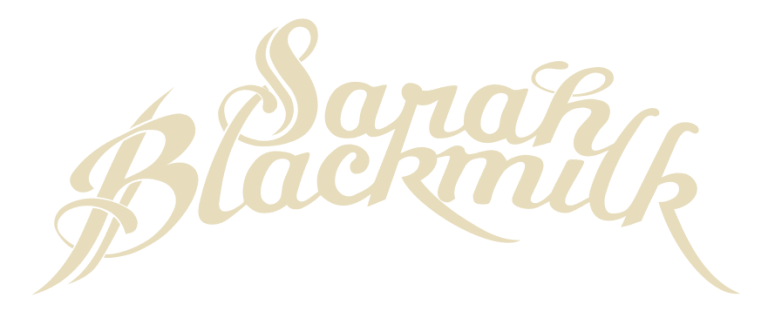 I have been privileged enough to work with Sarah Blackmilk since the relatively early days of her career, and can find nothing but shining things to say about hosting her as an instructor. Although most well known for her incredible, weird bending, and her 'Romance The Floor' concept, don't be fooled into thinking that those are the only things that Sarah can teach. Her breakdown and technical knowledge of every move she teaches is detailed, intricate, and delivered in a way that each and every student will benefit from - which means whoever you are and whatever level you currently train at, you will come out of Sarah's lessons/workshops with a strong sense of achievement (and value for money!) Sarah's teaching style is friendly, welcoming and incredibly good fun. I can't recommend her, her teaching and her skill set strongly enough.
As a peer and fellow professional, I truly admire Sarah's ability to breakdown and translate technical details and troubleshoot, particularly with floorwork and balance tricks, to a diverse range of body types, flexibility and capability levels. I have also taken classes with Sarah and have always enjoyed the balance of content, as well as the progressions and regressions available, so that all students achieve a variation of what is being taught. I would highly recommend a class with Sarah, her teaching style is fun yet informative, her choreography is unique, and her ability to think outside the box makes her an amazing teacher.
Sarah is always 100% professional to work with, both positive and relaxed and reliable and grounded. Sarah always has the time to give work with show producers so that their , and her art and ideas, even down to the finest nuance, is considered to make the show its best. As for teaching Sarah has ultimate patience, and always makes sure each student has choreo down before moving on, never leaving anyone behind. A truly unique dancer with a very creative mind. Wonderful to work with.
So I only did one workshop with Sarah this year but the way she taught and broke movements down was incredible. One of the highlights of my year. If you get a chance to do a workshop / lesson with her - take it!
Prior to meeting Sarah at the Sway Retreat October 2019, I had no idea who she was. After having multiple classes and getting to know her over the course of a weekend and change, I can confidently say that she is an amazing teacher and hilarious human. There is no pretense when you learn with Sarah. As a teacher, you can tell that she genuinely doesn't care if you're an absolute novice or f***ing Rhiannon White. What she does care about is you walking away learning something. She was attentive and open to questions I and other students had. Classes weren't serious and dour but full of laughter and silliness which allowed us to be more relaxed and receptive to learning.
From almost the beginning of her pole journey, there was something about Sarah, about the way she dedicated her self to each element of her craft leading her to master each part, that made her journey both interesting and exciting to watch. (I.e. FB and Insta stalked by me). I was overjoyed when she started teaching, because even though I had been pole dancing and teaching for years, I felt that I needed to learn from her. She moved in a way that very few others do. When I hosted her at my studio, she was incredibly knowledgeable, and was not only able to progress students in a workshop, but also regress what she was teaching, making it accessible to everyone.
I love Sarah. Dawaj SKARRRPETKA! But also... I had pleasure hosting Sarah on two pole camps that I organised and I also hosted her twice for workshops at the studio that I work at. I honestly can't recommend her enough. She always exerted beyond my expectations. Her passion for knowledge and all the technical details is what stands out the most for me. Students were safe to execute all the moves as she showed them progressions and explained everything thoroughly before they attempted anything. Sarah also helped me with her ideas and kept me sane when things went sideways when I was organising camps =) On every camp she was socializing a lot with students and was always very professional - never letting it show when she was tired or anything of that matter. RECOMMEND RECOMMEND!